Clark Gardens Botanical Park
Clark Gardens Botanical Park, a breathtaking 35-acre oasis, awakens the senses, stirs the spirit, and relaxes the mind. From the first spring blossoms to the colors of fall, to the stillness of winter, Clark Gardens is a place to bring family and friends to experience the beauty of nature.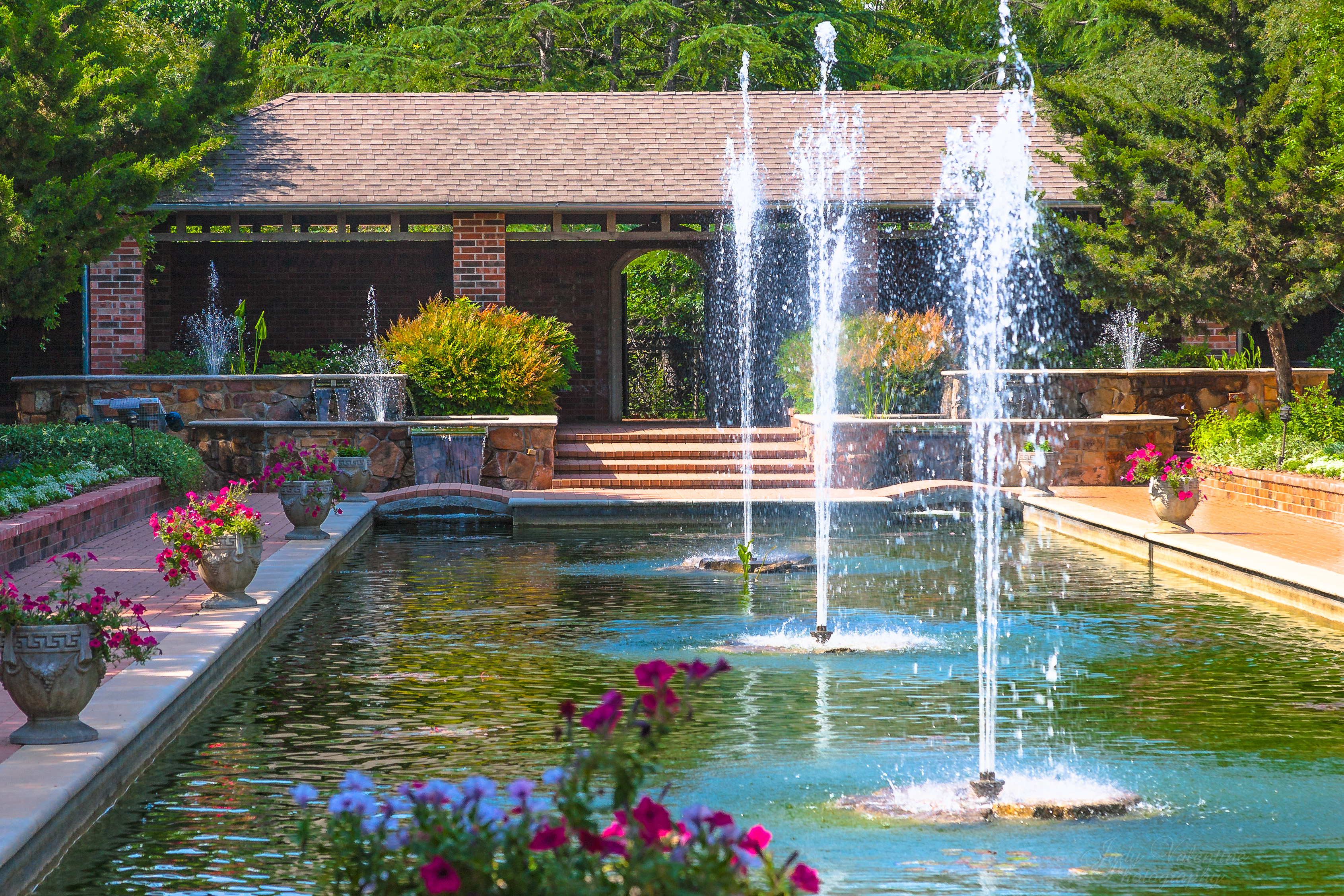 The mission at Clark Gardens is to inspire and demonstrate the many rich horticulture and nature-based possibilities of North Texas to tourists and residents alike. From the first spring blossoms to the colorful fall, there is a sense of magic. Wheelchair accessible pathways wind through the gardens.
Waterfalls sparkle in the sunlight, splashing down into ponds and lakes where black and white swans, along with other waterfowl, glide in the shimmering waters. You may see peacocks strutting, or get a glimpse of blue herons or great egrets swooping down, their huge wingspans casting shadows over the lakes. Join us and experience the beauty of nature, all four seasons of the year.

Hours of Operation
In an effort to be a good steward of the environment, conserve natural water resources and reduce the amount of water used Clark Gardens is adopting seasonal hours of operation. Please see the Admission & Hours page for details.
If no attendant is on duty please use the Honor Box for Admission Fees.
Bad Weather Note
Clark Gardens may close during inclement weather, including icy conditions. If bad weather is in the area, please call ahead to be sure we are open. 940-682-4856
Spectacular Gardens
Through every season of the year, nature's glorious displays provide unsurpassed beauty. These spectacular gardens have been featured on HGTV's "Great American Gardens" in addition to numerous magazines, newspapers, and other publications.
Clark Gardens was selected as the Official Best Public Garden in Texas for 2014 and featured in a TV segment about the Gardens airing on 3 different networks. The Official Best Of also created the following short video preview about Clark Gardens.