Nothing helps to clear your mind and restore your soul like being out in nature. Studies show spending time in the fresh air and sunshine improves mood, boosts immunity, and makes us feel more connected to ourselves and those around us.
"If you truly love nature, you will find beauty everywhere."

Vincent Van Gogh
Whether you're in need of a mental and physical reset or you just love spending time outdoors, a visit to Mineral Wells will have to feeling healthier when you leave than when you came. Experiences in the outdoors abound here. In fact, recharging in nature is our specialty.
---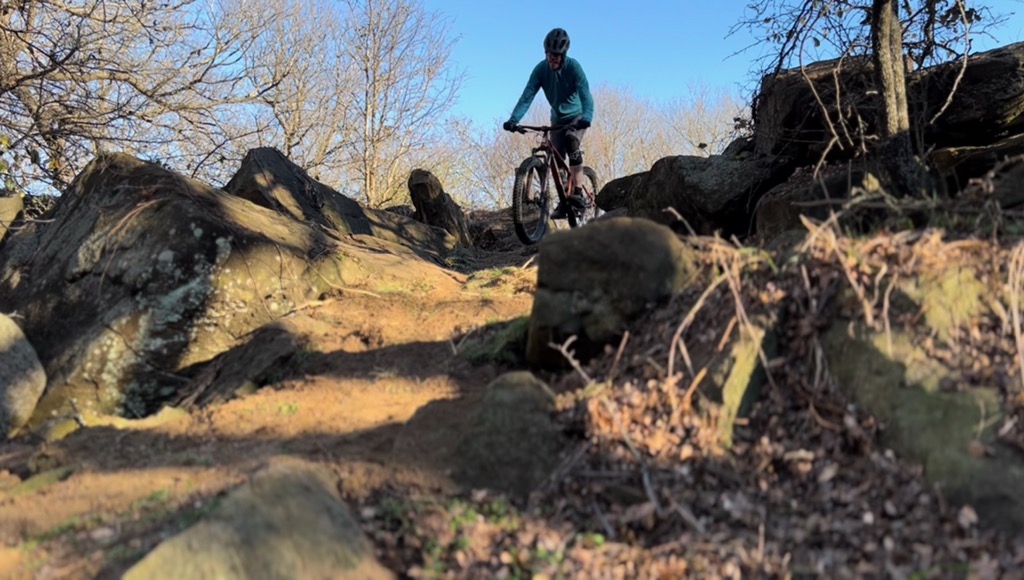 TAKE TO THE TRAILS
Our 30+ miles of hiking and biking trails wind through scenic hills, alongside lakes and streams, and down into beautiful canyons. From easy, crushed-rock trails to challenging, gravity-defying climbs and everything in between, there are lots of options for every fitness level and challenge preference.
Check out these local trails
Texas Frontier Trails: Heritage Park
Lake Mineral Wells State Park & Trailway
West City Park Trails
Hidden Gem: Bridal Pathway Bridge- Spanning Pollard Creek is a beautiful, historic rock bridge. The bridge offers a wonderful place to pause, breathe, and taking in the sounds of nature. The trickling creek, the dancing leaves of the trees, songbirds serenading, the occasional gentle breeze, and a fully shaded respite from the sun.
---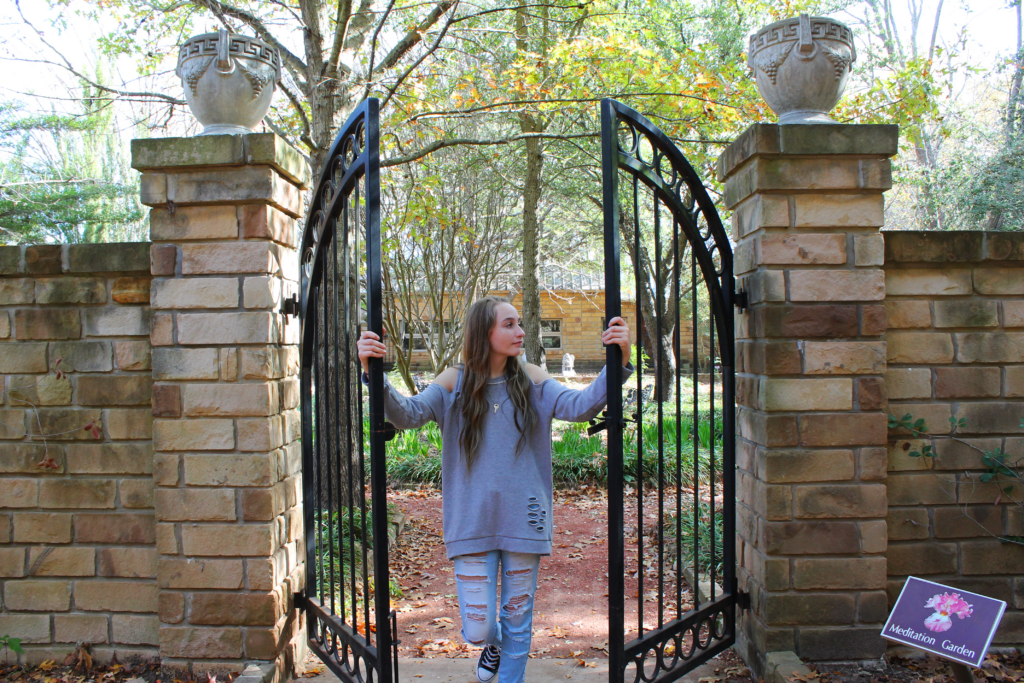 STROLL THE GARDENS
Lose yourself as you wander through the beautiful gardens, serene walkways, and soothing water features at our local gardens. You might even be able to take in a yoga class while you're there.
Visit the gardens.
Clark Gardens Botanical Park
National Vietnam War Museum
Our Lady of Lourdes Prayer Gardens
---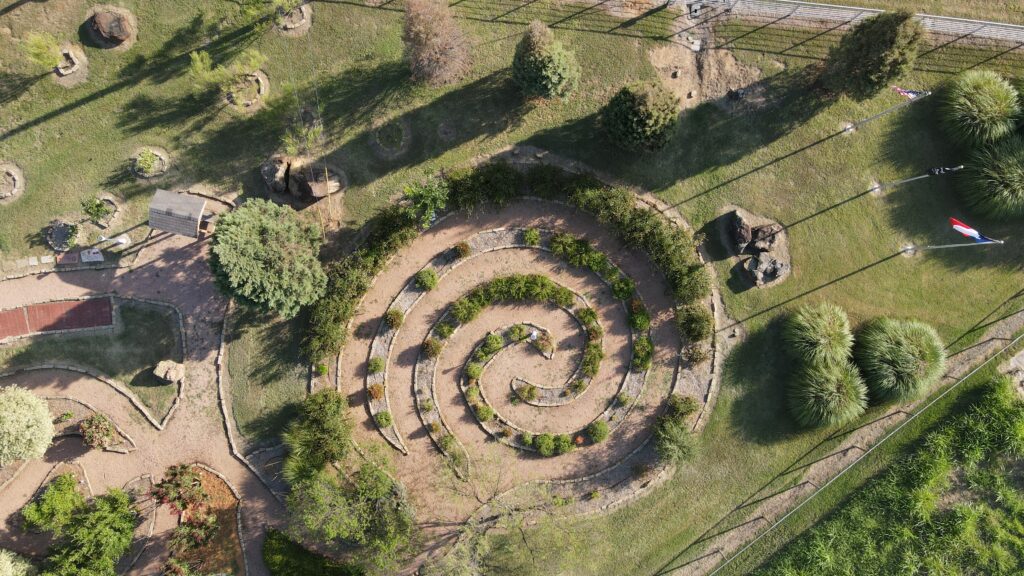 WALK THE LABYRINTHS
Quiet your mind and find your center as you practice the ancient tradition of walking a labyrinth. Removed from the noise of urban life and surrounded by so much natural beauty, it's the perfect setting to disconnect and refocus your energy.
Find out more about the labyrinths here.
Clark Gardens Botanical Park
National Vietnam War Museum
---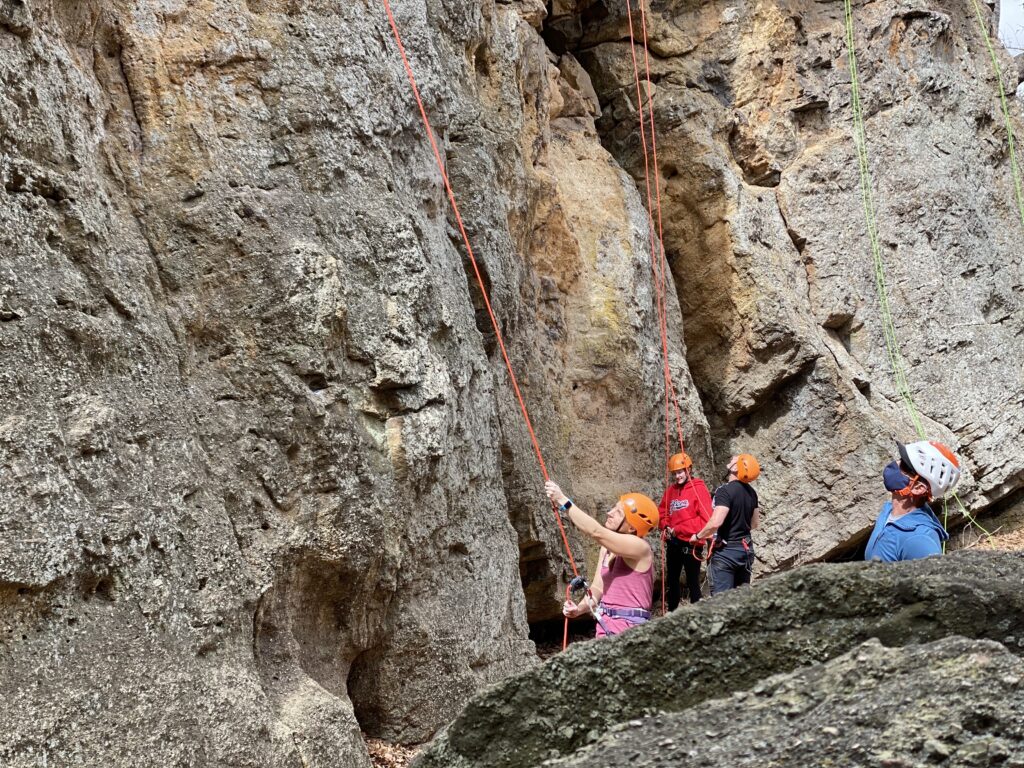 ROCK CLIMBING
Feeling a little more adventurous?
Try your hand at the only natural rock-climbing area in North Texas found in Penitentiary Hollow at Lake Mineral Wells State Park. The canyon offers top-roping, rappelling, and some sport-bolted routes from its 20'-40' sandstone walls.
---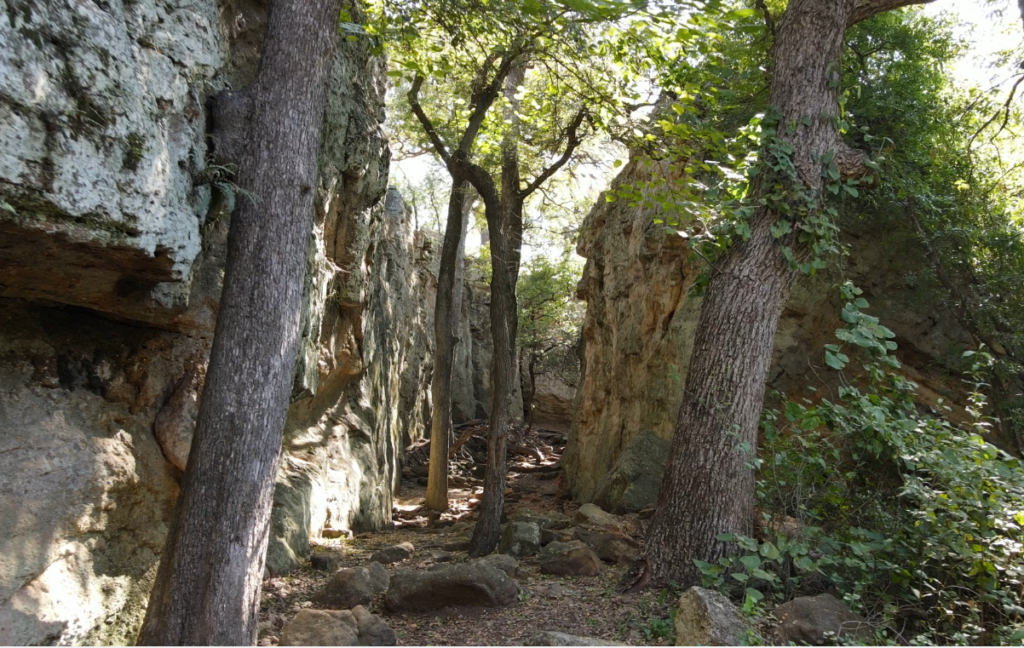 TRY EARTHING
Whether you call it earthing, grounding, forest bathing or ecotherapy, the Mineral Wells Hill Country is the perfect place to immerse yourself in nature. From the lush Cross Timbers forestland to the wide-open spaces and waterways, opportunities to connect with nature and activate your senses abound.
Lake Mineral Wells State Park
Penitentiary Hollow at Lake Mineral Wells State Park
Texas Frontier Trails: Heritage Park
Clark Gardens Botanical Park
Hidden Gem: Enjoy the magical maze of rocks and the majestic cedar elm trees in the canyon of Penitentiary Hollow. There's one very special tree that captures the imagination and inspires even the novice photographer to click away.
---
"And into the forest I go, to lose my mind and find my soul."

John Muir
---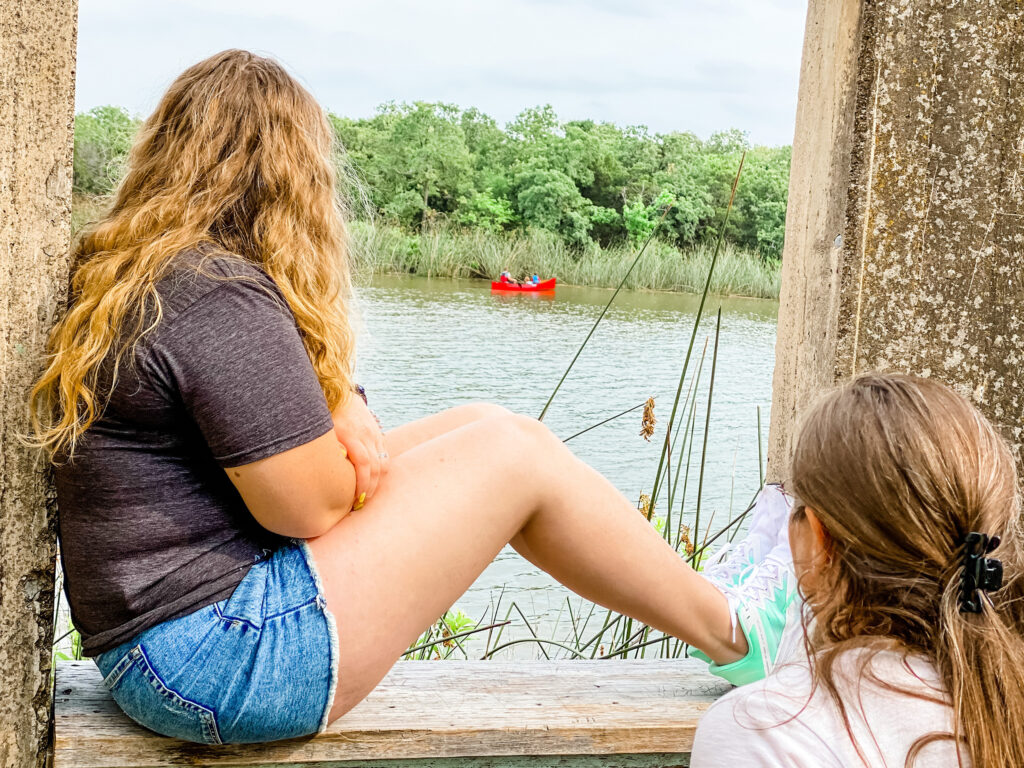 FIND A SIT-SPOT
Sometimes you need permission to simply sit, breathe and disconnect. That's what a sit-spot is for. As you find a quiet place to observe the patterns and the sounds in the nature around you, you become more present and connected with yourself. Tuning in to the unhurried rhythms of nature is the kindest way to restore your weary soul.

Lake Mineral Wells State Park
Penitentiary Hollow at Lake Mineral Wells State Park
Texas Frontier Trails: Heritage Park
Clark Gardens Botanical Park
---
"You should sit in nature for 20 minutes a day…unless you're busy. Then you should sit an hour."

Zen Saying
---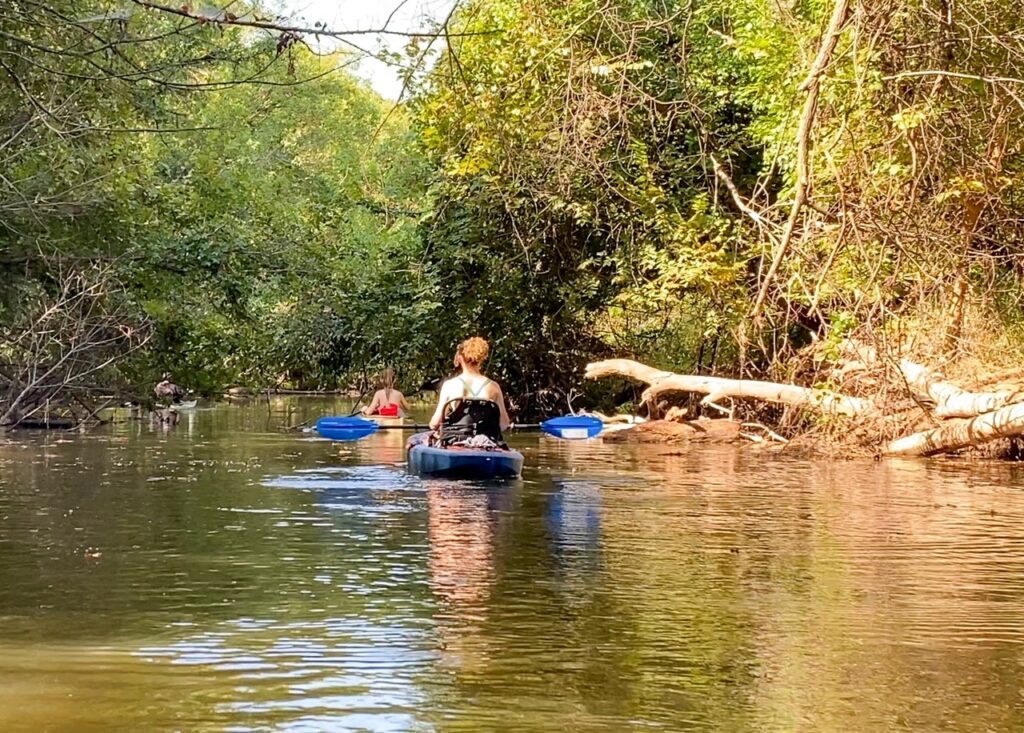 TAKE TO THE WATER
Want to get on the water? Try canoeing, kayaking, paddleboarding or fishing at one of our lakes. You could also grab a tube and mosey down the Brazos River to see the most scenic part of the river that Texas has to offer. Listening the to gentle lapping of the water and the bird songs overhead will bring a sense of calm and help to restore your soul.
Lake Mineral Wells
Lake Palo Pinto
Tucker Lake
Possum Kingdom Lake
Brazos River
---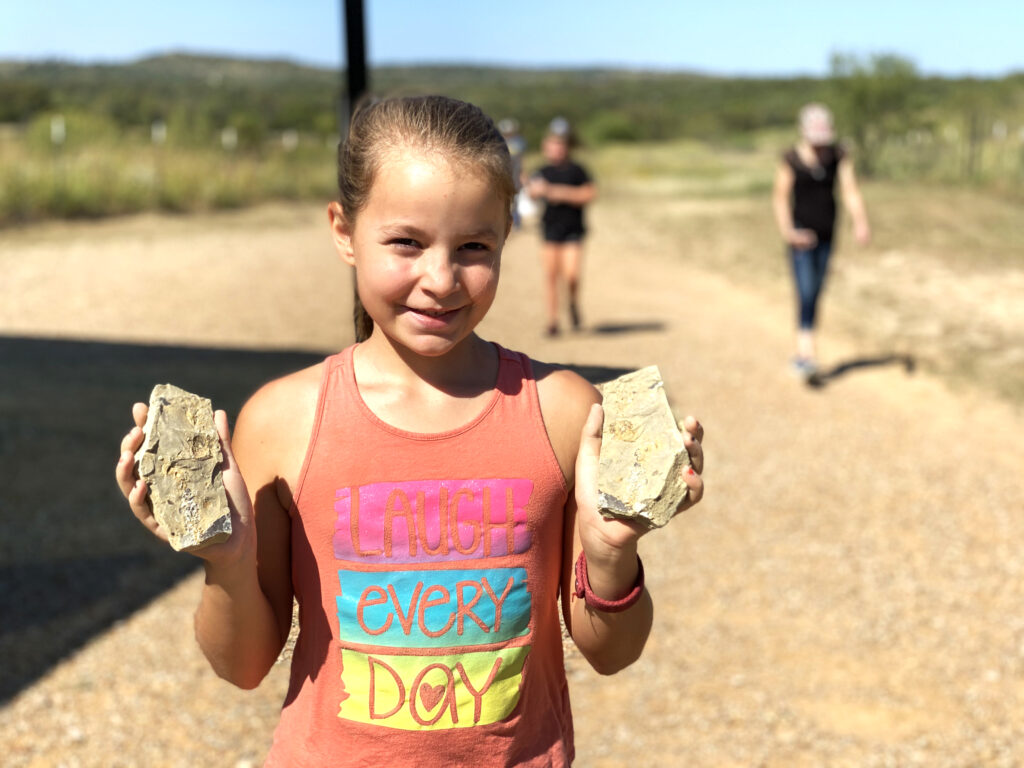 HUNT FOR FOSSILS
Love a good treasure hunt? How about some fossils from the ancient seabed?
Mineral Wells Fossil Park is free and open year-round. Once you know what you're looking for, you'll discover fossils everywhere. No tools needed as this park offers abundant surface collecting, especially after a good rain. And the best part, you get to keep what you find – as long as you promise not to sell them.
---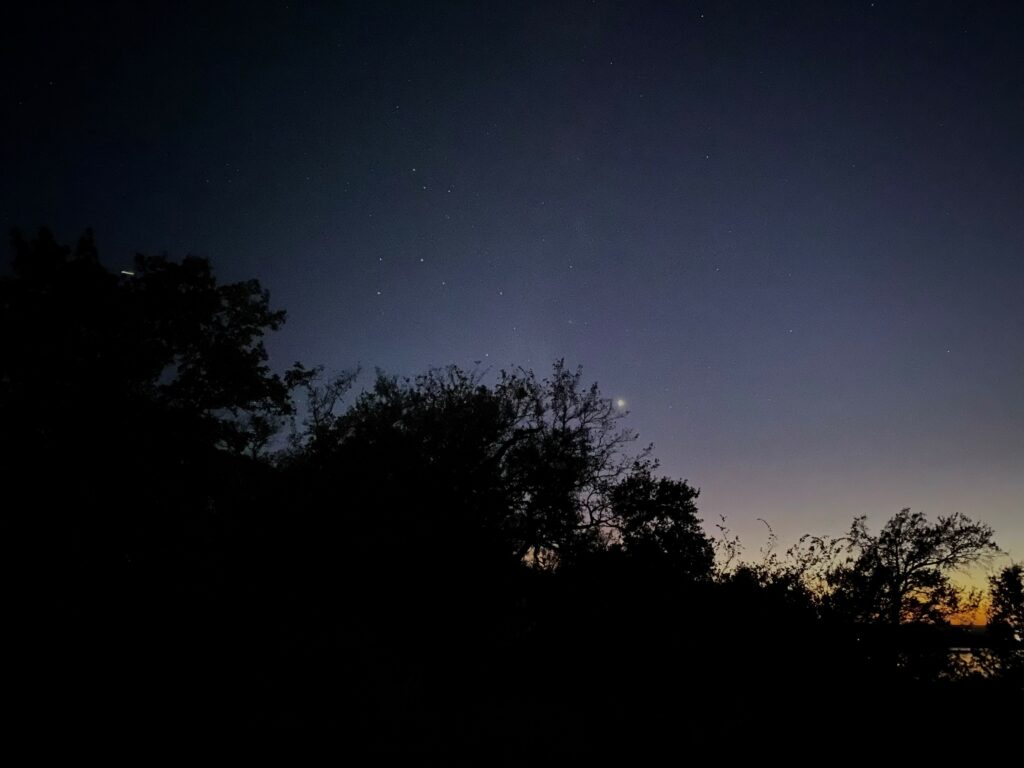 GAZE THE STARS
There's nothing quite like getting lost with wonder as you gaze into the star-filled Texas night sky. And even with all our hills and trees, we have some wonderful spaces to take in the celestial scene.

You can even join our state parks for a "walk around the sky" during one of their stargazing events.
Palo Pinto Mountains State Park
---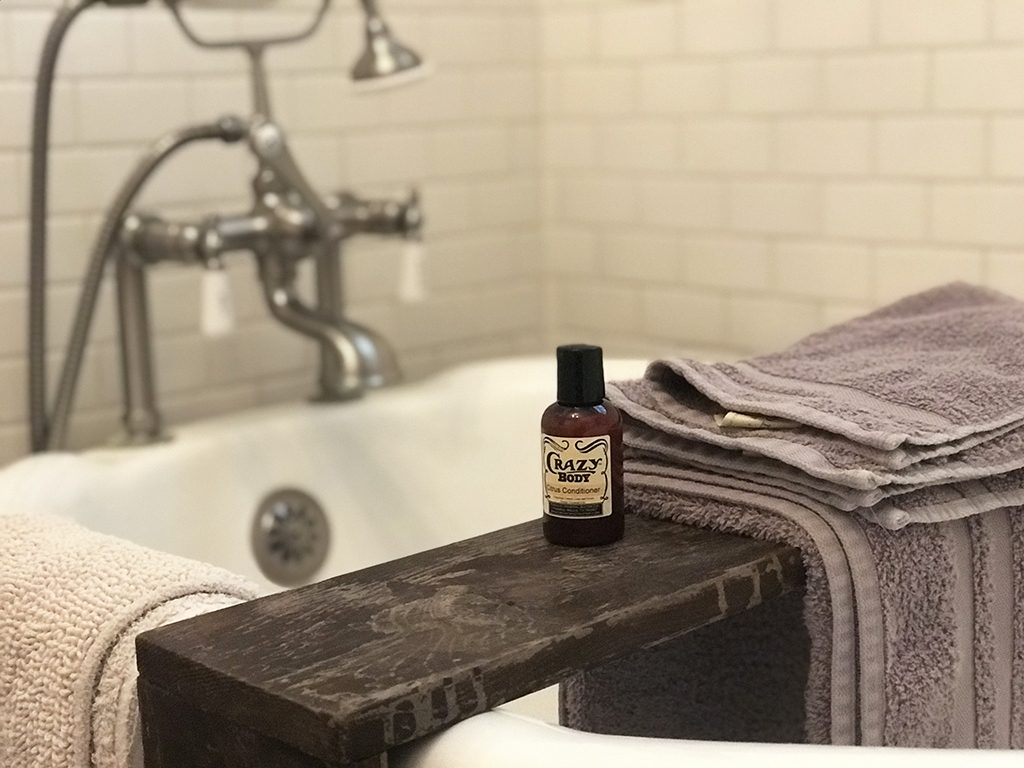 BATHE IN THE WATERS
Don't forget to hydrate, inside and outside. Not only can you sip on the all-natural mineral waters that made us famous, you can soak in it, too. A mineral bath infused with oxygen-rich microbubbles is the perfect way to detox, refresh, and replenish your skin.
Coming soon:
Crazy Water Hotel and Baker Hotel & Spa will be offering mineral baths. Make sure you're following them to find out when they open.
---
Mineral Wells is an outdoor destination that's been making folks feel good since 1881. With three state parks, four lakes, the Brazos River, miles of hiking and biking trails and the picturesque Palo Pinto Mountains, you can disconnect from the world and reconnect with yourself in the unhurried rhythms of nature. Discover for yourself why we were once known as "America's Great Health Resort."