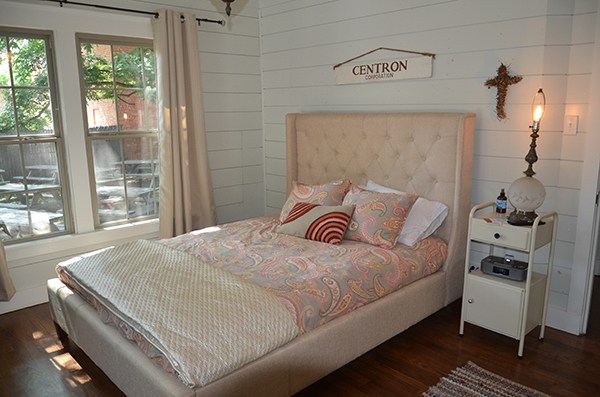 Mineral Wells, once a premier spa resort city "Where America Drinks its way to health," welcomed thousands of visits each year drinking and bathing in its therapeutic waters.   Crazy Water once again is offering patrons to experience the mineral baths of yesteryear.
The Crazy Water Bath House offers mineral baths and treatments inspired by the waters and nature — using only premium organic and natural products that are blended with Crazy Water and are safe for the skin, body and environment.
Patrons have the choice of scheduling mineral baths and treatments during the day or staying overnight in the guest rooms with private mineral baths.   The newly renovated, early 1900's home has original hardwood floors, period lighting and historic charm adorned with antique furniture – resembling the guest bath houses of the early 1900s.  Guest rooms are $159 a night.