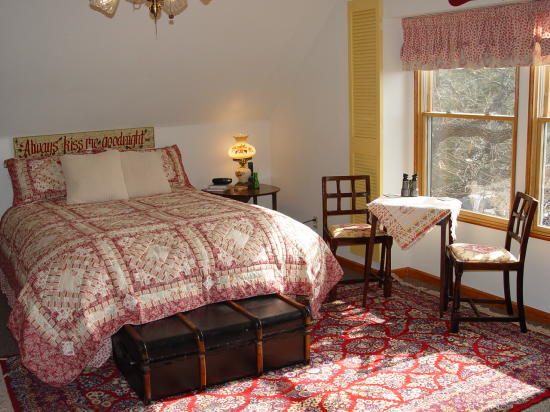 The Lodge on Lake Palo Pinto
This unique log home is located on six acres of waterfront property on Lake Palo Pinto. You will love the view!
All five spacious rooms are filled with antiques, cozy quilts and down comforters. Each room has a sitting area, a private bathroom, Queen size bed and luxurious robes for your comfort. Each offers a special retreat.
Come inside and enjoy the panoramic view of the lake from the wrap around porches or from the back porch which nestles in the trees 80 feet above the water. The Lodge is your home for the weekend and your hosts, Cindy and Mike Lewis, are wanting to share their enthusiasm for the many secret delights that they have included in the construction of it.