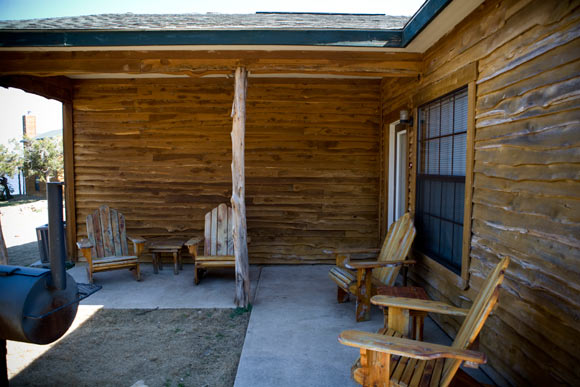 The HideAway Cabins and Inn
The HideAway Cabins and Inn are located in the main area of Possum Kingdom Lake along FM2951. These cabins and inn sit along the hills that line Possum Kingdom Lake with great views of the lake.
The HideAway Cabins were newly built in May 2003. It is a 16 room motel complex. Each room features two queen size beds, wet bar area including refrigerator, sink and coffee pot (coffee is not provided) and TV. Step out onto the patio and enjoy a breath-taking Possum Kingdom sunset!
HideAway Inn is located on the corner of Park Road 36 & FM 2951. For Check In please go to the Hide Away Cabins Office on FM2951 (Next door to Rockin' S Bar & Grill.)
The Cabins
The HideAway Cabins by the Lake, was acquired in 2001. We remodeled and updated the existing six cabins that were on the property and built a Pavilion. The facility reopened in May 2001. Later we added 16 more.
The twenty two cabins are scattered throughout the hillside property with beautiful views of Possum Kingdom Lake. The cabins have a rustic appearance with cedar siding and trim. Inside, you will enjoy the comfortable home away from home atmosphere.