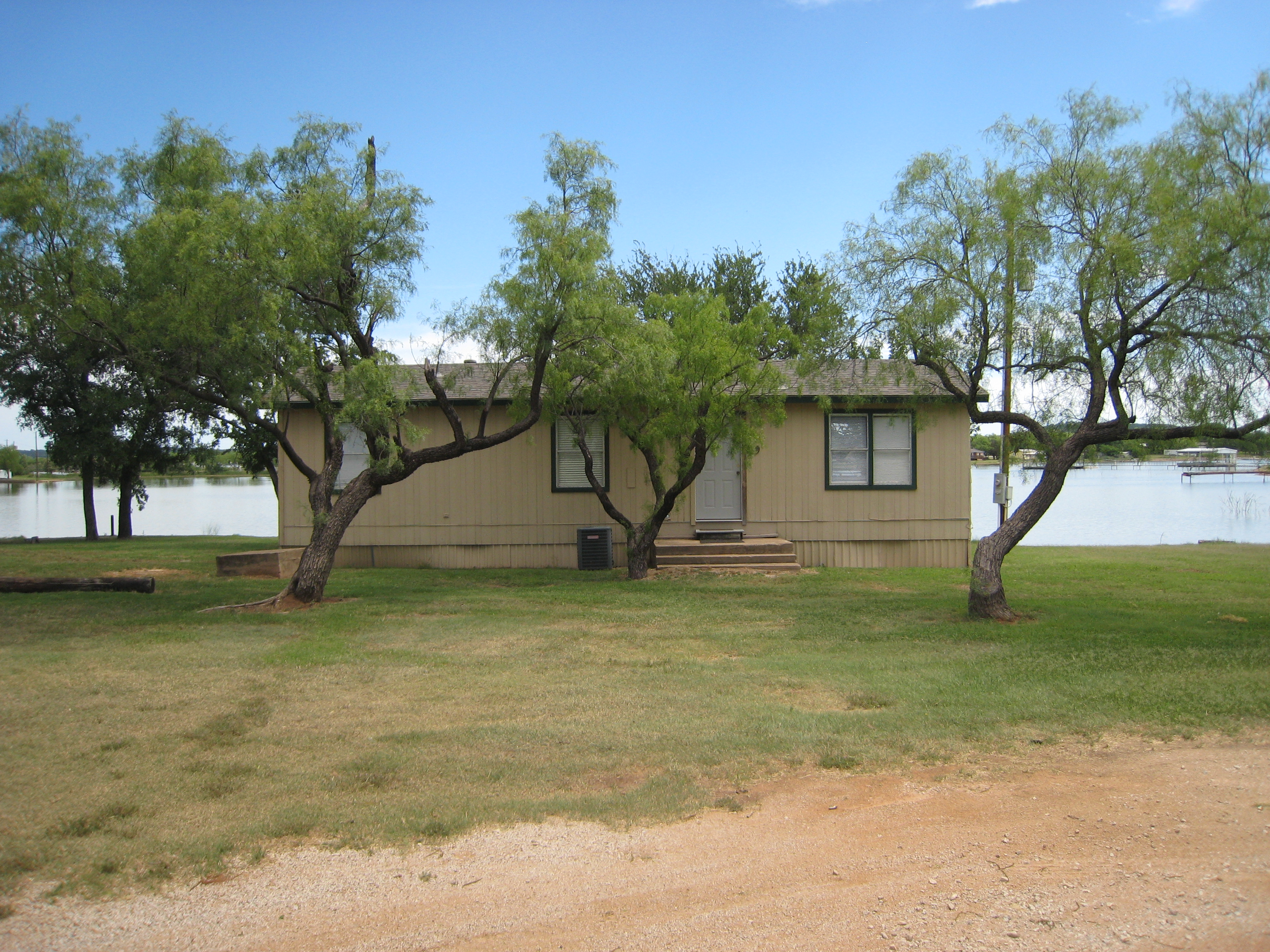 If you want to enjoy Possum Kingdom Lake for a weekend stay, Sky Camp may be the perfect option for you. Cabin rentals, RVs spaces and more!
Sky Camp is located on the northern end of beautiful Possum Kingdom Lake.  There are a total of 16 cabins for rent, 6 RV spaces, and 5 tent campsites.  These cabins and campgrounds are perfect for family outings to the lake.
The campground is a shaded, grassy camp with cabins, R. V. Park, camp sites,  boat launch and four fishing docks, volleyball court,  horseshoe pit.  Located on beautiful Possum Kingdom Lake on Sky Camp Loop, just off FM 2353.
We are a family oriented camp with all the facilities you will need for a great stay. We have all sizes of family style cabins, for the cozy couple to the larger multi family get-together. We have a Reunion Hall for groups of 50+.
From Pop-Up campers, to the family with that Giant RV, all will find Sky Camp is perfect for that relaxing get-away at one of Texas' most beautiful lakes.
Contact information:
Sky Camp
641 Sky Camp Road
Graford, Tx 76449
940-779-2741
Toll Free 888-778-2741