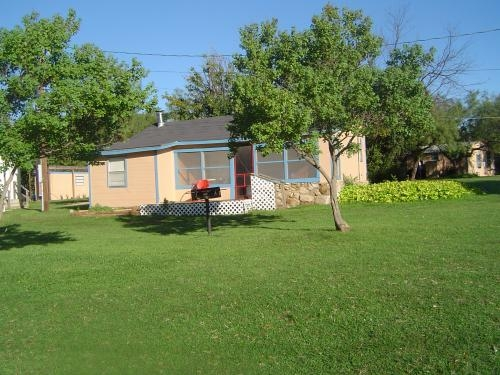 We are a family owned so we are here to make your stay a great and memorable one for you and your family! Come as strangers and leave as friends!
PK Lodge is a small family-owned business with 12 lake cabins that are either on the water or very close to Possum Kingdom Lake's waters edge.
Each of the cabins is unique, and will have some flaws, but are maintained daily. Pk Lodge is a great location to experience the great outdoors, just make sure you come prepared for all that nature has to offer.
We also offer R.V. sites that have water and 50-amp electric hook-ups.
About Possum Kingdom Lake
Possum Kingdom Lake is known for its deep, clear water and offers great scuba diving, skiing, swimming, fishing and golf for the whole family. There is also a very enjoyable panoramic view, being the home of Hell's Gate. Possum Kingdom lake presents a very enjoyable 4th of July, with an outstanding fireworks display from Hell's gate each year. You could spend several days in a boat and not see it all. Bring your cameras when you come to PK Lodge because we are the home to many herds of deer that are kept in the wildlife preserve on the peninsula.